In today's digital age, banking is changing faster than ever. With the rise of AI and automation, retail banks face some of their biggest challenges. Banks must adjust to keep up with customer expectations while also trying to remain competitive. This blog post will explore major retail banking challenges and how automation can help them overcome them. From increasing customer satisfaction levels to improving efficiency, read on to learn more about how emerging technologies are reshaping the banking industry and what you should do to stay ahead of the curve.
The changing landscape of Retail Banking
In the past decade, the retail banking landscape has changed dramatically. The industry has become more competitive, with new players such as online-only banks and their offering services that traditional banks have not been able to match. At the same time, customers have become more demanding, expecting personalized service and around-the-clock access to their accounts.
To meet these challenges, banks are turning to automation. For example, automated teller machines (ATMs) can provide 24/7 access to cash without the need for human tellers. In addition, automated loan origination and underwriting systems can speed up the loan application process, while fraud detection systems can help protect against losses.
By using automation to improve their operations, banks can keep pace with the changing landscape of retail banking and better serve their customers' needs.
The challenges Retail Banks face
As the retail banking landscape changes, so do banks' challenges. With new technologies and regulations constantly introduced, banks can be difficult to keep up. Here are some of the main challenges that retail banks face:
Compliance with new regulations – With new regulations being introduced all the time, it can be difficult for banks to keep up. This is especially true for smaller banks, who may not have the resources to dedicate to compliance.
Managing customer expectations – Customers expect more from their banks than ever in today's world. They want convenient access to their accounts, fast responses to their inquiries, and personalized service. Meeting these expectations can be challenging for banks, especially as they strive to maintain profitability.
Enhancing customer experience – To compete in today's market, banks must provide exceptional customer experience. This means offering convenient and user-friendly digital channels and providing personalized service when needed.
Reducing costs – As margins continue to shrink, reducing costs has become a top priority for many banks. This includes both operational costs and regulatory costs. Automation can help in both areas by reducing manual processes and increasing efficiency.
Increasing profits – Despite all the challenges retail banks face, they still need to find ways to increase profits to stay afloat and compete in today's marketplace.
Automation in Retail Banking – How it helps?
Retail banks are pressured to do more with less in today's fast-paced world. They must provide excellent customer service, keep up with the latest technology, and ensure compliance with ever-changing regulations. At the same time, they need to control costs and increase profitability. Automation can help retail banks meet these challenges. 
McKinsey estimates that by 2025, approximately 50 billion devices will be connected to the IoT (Internet of Things). In addition, with 3D printing, automation, and robots, retail banks generate approximately 79.4 zettabytes of data each year, improving efficiency and decision-making. During this year, smart automation will continue to support process automation tools in banking, such as digital process automation (DPA) and robotic process automation (RPA).
Achieving an enhanced customer experience requires credit unions and banks to prioritize digital processes, such as digital loan application management, customer onboarding, and new account opening.
By automating routine tasks, banks can free up staff to focus on more value-added activities, such as providing personalized service and developing new products and services. Automation can also help banks improve accuracy and efficiency while reducing costs. Cybercrimes have increased frequently over the past several years to the point where it is thought that they are one of the most significant hazards to the financial sector. 
The acceleration in the digital banking transformation of financial institutions leads to increased cyber threats. As a result, protecting critical infrastructure and customer data is of utmost importance, particularly with the predicted rise in online data transmissions and mobile technology come 2022. Apple Pay and Google Pay have solidified their positions as major players in proximity mobile payments (nearly $247 billion market) with respective market shares of 43.4% and 25.0%.
The benefits of Automation for Retail Banks
In today's ever-changing and fast-paced business world, it's more important than ever for retail banks to automate their operations to stay competitive. Automation can help banks improve their efficiency and accuracy, freeing up valuable time and resources that can be better spent on other business areas. In addition, automating repetitive and manual tasks can reduce human error and improve compliance with regulations.
There are several different ways in which retail banks can automate their operations, including using software to automate account opening and closing processes, customer onboarding, loan origination and processing, fraud detection and prevention, and much more. By investing in automation, retail banks can improve their internal operations and provide a better customer experience.
The future of Retail Banking
In the next decade, the retail banking sector will face many challenges. These include improving customer experience, keeping up with digital transformation, and meeting changing regulatory requirements.
Fortunately, automation can help banks overcome these challenges. By automating manual processes and tasks, banks can free up staff to focus on more value-added activities. This will help them improve customer experience, keep up with the digital transformation, and meet changing regulatory requirements.
When considering automation solutions, choosing a partner with a deep understanding of the banking industry is important. It can offer a comprehensive suite of solutions tailored to your needs. FIS is a leading provider of automation solutions for retail banks of all sizes. Our solutions can help you streamline operations, improve customer service, and increase profitability.
About Signzy
Signzy is a market-leading platform redefining the speed, accuracy, and experience of how financial institutions are onboarding customers and businesses – using the digital medium. The company's award-winning no-code GO platform delivers seamless, end-to-end, and multi-channel onboarding journeys while offering customizable workflows. In addition, it gives these players access to an aggregated marketplace of 240+ bespoke APIs that can be easily added to any workflow with simple widgets.
Signzy is enabling ten million+ end customer and business onboarding every month at a success rate of 99% while reducing the speed to market from 6 months to 3-4 weeks. It works with over 240+ FIs globally, including the 4 largest banks in India, a Top 3 acquiring Bank in the US, and has a robust global partnership with Mastercard and Microsoft. The company's product team is based out of Bengaluru and has a strong presence in Mumbai, New York, and Dubai.
Visit www.signzy.com for more information about us.
You can reach out to our team at reachout@signzy.com
Written By: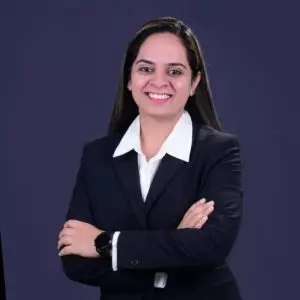 Shraddha is a passionate Digital Marketer and a versatile leader, working as the Director of Marketing at Signzy. She is a goal-driven professional with excellent innovative skills. Having 11+ years of experience across industries including travel, SNV, healthcare, and Fintech, Shraddha considers herself a self-empowered and self-driven individual ready to take on challenges and proactively rise to occasions in crisis. A professional who ardently believes in the right work-life balance, she ensures to spend quality time with her family. This has a positive effect on her professional life and pursuits.