FinTech Vendor of the Year 2018 by Frost and Sullivan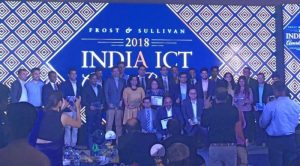 Signzy was recognised as "FinTech Vendor of the Year in Banking" under Emerging Services category . Frost & Sullivan's 2018 India ICT Awards aim to honour and recognise companies that have pushed the boundaries of excellence — rising above the competition and achieving landmarks to deliver business outcomes using digital and disruptive technologies in the Indian market.We will continue to strive hard to take this faith global and beyond the financial industry. Read Here.
Signzy was part of a select few to attend MasterCard's Start Path Program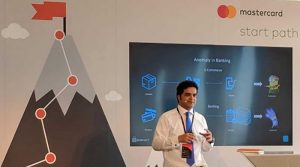 Signzy was chosen among startups globally for MasterCard Start Path Global Programme.This program began on June 25th with a three-day in-person Kick-Off event, which was held in New York City. Signzy's Arpit was in New York for the same.We feel so humbled to have been chosen for this prestigious program which has enabled us to showcase our work in simplifying complex regulatory processes in financial institutions and in enabling them to transition towards a fully digital experience.
1st Runner Up at the Innovation Challenge as part of Mumbai FinTech Festival 2018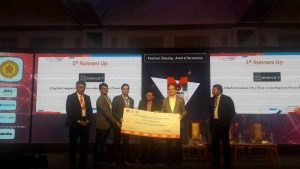 We are honoured to be the 1st Runner Up among 800 participating companies at the Innovation Challenge organised by the Government of Maharashtra as a part of Mumbai FinTech Festival 2018 held in the month of June this year. Signzy's Co-Founder, Arpit Ratan was presenting at the occasion which was graced by the Honourable Chief Minister of Maharashtra, Shri Devendra Fadnavis.
Signzy listed amongst the top 7 RegTech Companies in APAC region by MEDICI
We are glad to announce that Signzy has been included in the list of 21 RegTech Companies and is listed amongst the top 7 in APAC region — Building the Future of Regulatory Compliance by MEDICI. The MEDICI TOP 21 list is an industry recognised FinTech distinction and an initiative to find the best 21 companies within a FinTech industry segment. It feels great to be listed along with companies like AIDA Technologies, Identitii, Jocata, Jewel Paymentech and other global players. Read here.
Signzy was selected into JioGenNext startup program by Reliance
Signzy was one of the 9 companies that was selected in JioGenNext startup program by Reliance this year. We are excited to work with Reliance in bringing truly transformative Financial products for Jio ecosystem. Signzy's Ankit explained how we are helping banks solve customer authentication and on-boarding problems with a blockchain based solution.
Signzy listed amongst 13 Indian Blockchain Startups To Watch Out For In 2018 by inc42
This article is part of Inc42's Startup Watchlist annual series where they list the top startups to watch out for 2018 from industries like AI, Logistics, Blockchain etc. Read here.
Survey of facial feature descriptors
From our blog: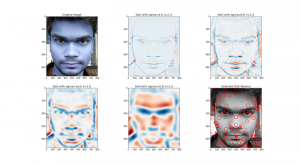 Aswe grow our AI capabilities, we believe we should contribute actively back to the ecosystem. The following blog might be useful to AI practitioners looking to work on Facial Technology. Read here.
Product Update: How we embraced the power of Artificial Intelligence to replace Legacy Banking processes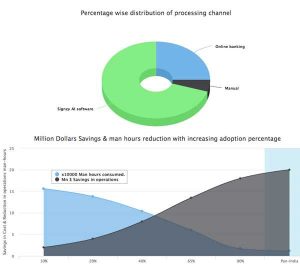 Last month we went live with one of India's major public sector banks which involved high scale data processing for CKYC compliance for all it's pan-India bank accounts. During the pilot run the branches were very excited to see their problem of image sorting and CKYC compliance solved through Artificial Intelligence. The implementation of this project at the pan-India level is expected to reduce the processing time per application by 87% and lead to a reduction of operational cost of about $17 million dollars for the bank. Read here.
Events we attended
About Signzy
Signzy is a market-leading platform redefining the speed, accuracy, and experience of how financial institutions are onboarding customers and businesses – using the digital medium. The company's award-winning no-code GO platform delivers seamless, end-to-end, and multi-channel onboarding journeys while offering customizable workflows. In addition, it gives these players access to an aggregated marketplace of 240+ bespoke APIs that can be easily added to any workflow with simple widgets.
Signzy is enabling ten million+ end customer and business onboarding every month at a success rate of 99% while reducing the speed to market from 6 months to 3-4 weeks. It works with over 240+ FIs globally, including the 4 largest banks in India, a Top 3 acquiring Bank in the US, and has a robust global partnership with Mastercard and Microsoft. The company's product team is based out of Bengaluru and has a strong presence in Mumbai, New York, and Dubai.
Visit www.signzy.com for more information about us.
You can reach out to our team at reachout@signzy.com
Written By:

Signzy
Written by an insightful Signzian intent on learning and sharing knowledge.