With 41,061 registered startups India is certainly a lead player in the world startup ecosystem. A survey conducted by The Economic Times in 2021 established that 39,000 of these offer more than 4,70,000 jobs. It also concluded that only 38 unicorns constituted the ivy league of startups.
Although 12 of the 38 unicorns in India bloomed amidst the COVID-19 pandemic, it is a significantly small number compared to the total of 41,061 companies. Most of these startups have excellent core ideas and untapped potential. Unfortunately due to a lack of direction and guidance, they are usually unrecognized and unacknowledged. 
Our initiative, Signzy For Startups helps up and coming entrepreneurs and startups get a foothold in the ecosystem. We provide our services customized to the use of smaller companies so that their potential is not unnoticed due to a lack of resources. CIIE.CO (Centre for Innovation, Incubation and Entrepreneurship ) with a similar vision, yet a different method helps startups create sustainable growth.
Our Partnership with CIIE.CO will create more optimized solutions for startups, especially in the early stages. The resources Signzy can offer coupled with CIIE.CO's own stratagem can ensure a safer and stable growth structure for associated entrepreneur patrons.
What Is CIIE.CO And What Is Their Mission?
CIIE.CO backs entrepreneurs to build disruptive solutions, especially at early stages. This is the part where most startups require support. They provide a continuum of incubation, acceleration, capital and insights for superlative impact. They are a centre of excellence supported by the Government of India's DST.
CIIE.CO's Bharat Inclusion Initiative is an excellent effort to further financial inclusion for the next half billion people in the country. The Initiative contains, running Financial Inclusion Lab, a one of its kind accelerator program for startups creating inclusive solutions. 
Their primary aim is to improve the financial health of India's disregarded low and middle-income (LMI) segments. These include small-and-micro-businesses, informal workers, migrants, small farmers, and women, by helping startups in the areas of Skilling, Fintech, and Livelihood. 
Signzy For Startups And How We Are Bringing About Change
Signzy For Startups is the latest initiative from Signzy that aims to help young organizations with a quicker GTM and secure digital customer onboarding. We use our technology & innovative solutions to enable them to have broader scope & maximum impact. 
We make your customer onboarding journey simple, quick and secure. Being a global no-code AI platform for KYC and onboarding services, we help you automate your customer onboarding journey with real-time APIs. We do this with our 200+ Fintech APIs and Nebula- our state of the art AI based no-code journey builder.
What This Means For The Sector
Signzy and CIIE.CO are established entities in their respective fields of expertise. The fact that a partnership has been initiated with the sole purpose of helping startups create better processes and operative structures is a breath of fresh air. Such an environment helps startups establish a symbiotic structure and stable growth.
This is an excellent opportunity for startups to help themselves fortify their services. The initiative builds bridges for excelling and tailoring apt solutions for respective enterprises.
About Signzy
Signzy is a market-leading platform redefining the speed, accuracy, and experience of how financial institutions are onboarding customers and businesses – using the digital medium. The company's award-winning no-code GO platform delivers seamless, end-to-end, and multi-channel onboarding journeys while offering customizable workflows. In addition, it gives these players access to an aggregated marketplace of 240+ bespoke APIs that can be easily added to any workflow with simple widgets.
Signzy is enabling ten million+ end customer and business onboarding every month at a success rate of 99% while reducing the speed to market from 6 months to 3-4 weeks. It works with over 240+ FIs globally, including the 4 largest banks in India, a Top 3 acquiring Bank in the US, and has a robust global partnership with Mastercard and Microsoft. The company's product team is based out of Bengaluru and has a strong presence in Mumbai, New York, and Dubai.
Link to register for Signzy for startups – https://bit.ly/2VN9qpz
If you're a VC or a Startup accelerator and would like to partner with us, kindly reach out to us at shreyas@signzy.com
Written By: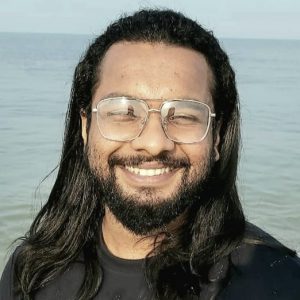 Mahesh Mohan
A Creative Writer intent on learning and sharing knowledge.