Here are some updates from Signzy and a few useful reads from around the fintech world.
Signzy Becomes the Only Indian company to Make it to the 30 Finalists of the MAS Fintech Awards, 2017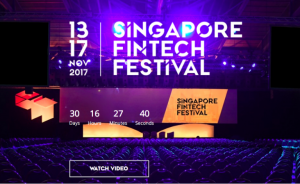 We'll compete with 29 of the world's large and innovative financial institutions like Citibank, Firstdata, UOB and others at the prestigious MAS Global FinTech Awards 2017. We're honoured to be recognised for our SME onboarding solution and can't wait to showcase the Indian fintech potential at the global stage. Read here.
Signzy awarded with Nasscom Emerge 50 Awards 2017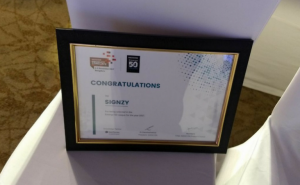 Signzy received a special award in the fintech category at the Nasscom Emerge 50 Awards 2017. Over 400 companies participated and went through tough screening and scrutiny across parameters like value proposition, market differentiators, customers, market visibility, scalability, financials, growth and most importantly, innovation impact. Read here.
Product Update: Helping Users Onboard and Verify Identity Easily
Signzy has launched a new product — VideoComply. This allows remote users to onboard fully digitally and still complying with In person verification (IPV) norms. It uses cutting-edge video analytics to eliminate identity fraud. This advanced technology ensures your digital journey is secure and compliant.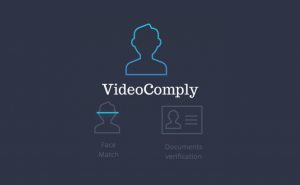 Events we attended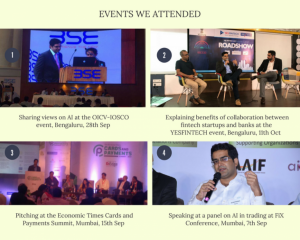 DCB Innovation Carnival — DCB Bank Innovation Carnival at Mumbai and Bengaluru, brought Fintech enthusiasts, students, startups, designers and developers together to share their ideas, innovations, and solutions in the fintech space. Signzy was among its big Technology Partners like Redhat, Infosys, Microsoft and others at this mega carnival.
India Fix Conference — At the India Fix Conference (Mumbai) — India's leading trading event — market participants, policy makers, regulators, solution providers, industry peers and colleagues discussed the most pressing problems in the trading world. Ankit Ratan from the Signzy team spoke on AI's application in trading and finance.
The Economic Times Cards and Payments Summit — The Economic Times Cards and Payments Summit at Mumbai was a big tech event that discussed the emerging technologies in the cards and payments industry. Signzy's Arpit Ratan presented a great pitch session at the Economic Times Cards and Payment Summit where he addressed some of the most pressing problems of the cards and payments industry industry.
OICV-IOSCO event — The OICV-IOSCO event focussed on the key issues about maintaining safety regulations worldwide. Signzy's Ankit Ratan shared his views on artificial Intelligence's transformative nature on the financial industry and what it means for the security regulators at the event. (IOSCO is the global body of securities regulators).
YESFINTECH Event — Fintech experts, entrepreneurs, investors, and mentors shared insightful discussions about collaboration between fintech startups and banks at the YESFINTECH event held at Mumbai and Bengaluru. Ankit Ratan, founder of Signzy explained how such partnerships benefit both parties as they allow sharing of assets, resources, and expertise to bring more value to the customers.
Anti-Money Laundering — 7th Annual Summit 2017, Fintelekt– The AML conference held at Mumbai gave a platform to regulators, financial industry practitioners, and consultants to have interesting interactions on current AML trends and issues, CFT, Trade Based Money Laundering, Money Laundering Threats from Virtual Currencies and more. Signzy cofounder Arpit Ratan was a part of the panel and spoke on Digital Payment Products, AML Risk Management, and P2P.
Upcoming Events
If you too are attending do come and see us.
Security in a Digital World — Passwords, Biometrics, and OTPs (and Why Secrets Are Core to Safety)
From our blog: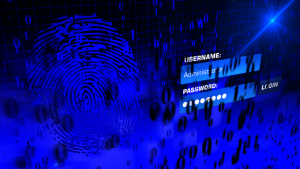 Security in a digital world — Passwords, Biometrics and OTPs (and why secrets are core to safety) A must read explaining the different authentication factors that can help protect online security of financial institutions. Here's the full story.
Full KYC Compliance Deadline, Interoperability, a Min 5 Crore Net Value and More — All You Need to Know About RBI's New PPI Guidelines
Full KYC Compliance Deadline, Interoperability, a Min 5 Crore Net Value and More — All You Need to Know About RBI's New PPI Guidelines — an informative article about the changes RBI has brought for all prepaid payment licence and wallet holders to enhance safety, security, and flexibility of online transactions. Read here.
Industry News: RBI Announces Guidelines for P2P NBFCs platforms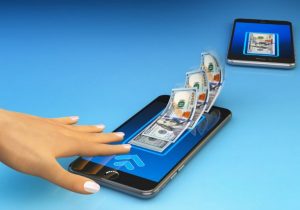 RBI has released new guidelines for P2P lending (NBFC-P2P). P2P lending is a form of crowdfunding that raises unsecured loans. This update will prove impactful for all P2P players. Read on to know more about the current RBI P2P regulations and their scope. Check out the full story here.
About Signzy
Signzy is a market-leading platform redefining the speed, accuracy, and experience of how financial institutions are onboarding customers and businesses – using the digital medium. The company's award-winning no-code GO platform delivers seamless, end-to-end, and multi-channel onboarding journeys while offering customizable workflows. In addition, it gives these players access to an aggregated marketplace of 240+ bespoke APIs that can be easily added to any workflow with simple widgets.
Signzy is enabling ten million+ end customer and business onboarding every month at a success rate of 99% while reducing the speed to market from 6 months to 3-4 weeks. It works with over 240+ FIs globally, including the 4 largest banks in India, a Top 3 acquiring Bank in the US, and has a robust global partnership with Mastercard and Microsoft. The company's product team is based out of Bengaluru and has a strong presence in Mumbai, New York, and Dubai.
Visit www.signzy.com for more information about us.
You can reach out to our team at reachout@signzy.com
Written By:

Signzy
Written by an insightful Signzian intent on learning and sharing knowledge.