Aadhaar Verification API Solution
Aadhaar verification API is vital for any business, financial institutions or entity in determining the credibility of their customers. Aadhar card is the universal identification in India for any citizen. Signzy's Online Aadhaar Verification Resource will help you verify your customers, swift and safe. Issued by the Government of India, Aadhaar cards contain information about your Full Name, Address, Mobile Number and other data that could be used to verify an individual.
USP of Aadhaar Verification API:
Check document & information forgery
Instant Aadhar CARD Verification
Plug and play Aadhar Verification API
How Does Aadhaar Verification API Work?
Upload ZIP or XML file of Aadhar downloaded from UIDAI site
Realtime database check or OCR run is performed to fetch the information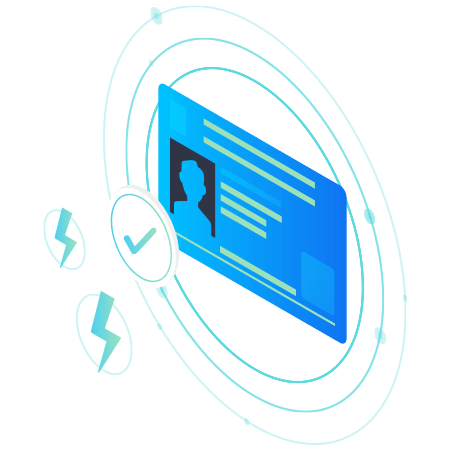 Instant Aadhar Verification is done and ready with response
Integrate Aadhaar Verification API

Signzy's Aadhaar Verification API is optimized for the best user experience. It is simple and effortless

With prime precision, our API will detect fraudsters who try to use fake Aadhaar cards or fake Aadhaar credentials. We will ensure your safety.

Our system verifies all the information provided with the Aadhaar department rendering them legit and accurate.

The data is retrieved and verified within a matter of seconds saving you time and effort.
How to Verify Aadhaar Card:
Verifying Aadhar Card Details has never been easier. Following are the steps:
Once You receive the link to the enquiry form, access it and fill in your details.
After this, the Aadhar verification API is to be integrated.
Enter the Aadhar number in the dialogue box.
The API provides the validation of the entered Aadhar card. You can extract this data.
List of Clients



FAQ'S
Why should I opt for the Aadhar Verification API?
Signzy's API will provide authentication of your customer by verifying and validating his Aadhar Card in a short time span with immense accuracy.
How does this Aadhar Verification API work?
The Aadhar number input is transferred through an online portal where the data is double-checked with government databases. If found to be legit, a validation statement is generated.
What are the types of Aadhar Card Verification?
There are 2. Aadhar Verification API and Aadhar Validation API
What is the difference between Aadhar Verification API and Aadhar Validation API?
Aadhar validation API is a simple API that validates the authenticity of Aadhar cards. The Aadhar Verification API is more sophisticated as it can verify each data point on the Aadhar card.
Can the API make errors?
No. with proper information relays and substantial database integration, Aadhar Verification APIs are not prone to errors. It is both stable and robust.
How long does the verification process take?
Aadhar card verification takes only a few seconds with the Aadhar Verification API.
How does Aadhar Verification API help me?
It helps you prevent fraud by verifying your customer's credibility. Signzy's Aadhar Verification API helps you enhance your security and safety.